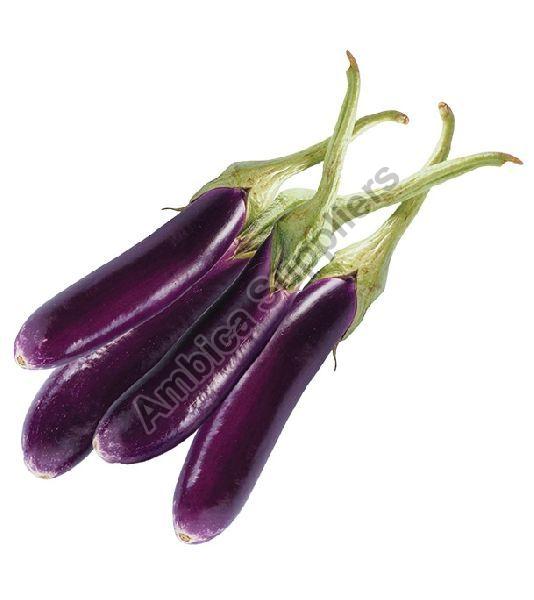 The lovely vegetable known as long brinjal, has a unique position in many different cuisines across the world. Long brinjal from long brinjal manufacturers has a distinctive flavor and texture profile. It has an elongated form, glossy purple skin, and soft, creamy flesh. Here, we look at the various benefits of including long brinjal in your cooking. We'll also give you a few fun ideas for incorporating it into your meals.
A Nutritional Powerhouse:
Long brinjal may have a modest appearance, but it has a powerful nutritional punch. This vegetable supports digestive health since it is high in fiber, potassium, and antioxidants. It also promotes general well-being and aids in blood pressure regulation. Long brinjal also has a low calorie and fat content. Because of this, it's a great option for anyone who is trying to lose weight or keep up a healthy diet.
Flavorful Creations:

Long brinjal is a versatile ingredient, whether you prefer stews, stir-fries, or grilled. It adjusts to a wide range of cooking methods. Its mild flavour, which has a hint of earth, enables it to combine easily with other foods. Any food tastes better as a result of this. There are several ways to enjoy the mouthwatering flavours of long brinjal, from the well-known Mediterranean baba ganoush to the substantial Indian baingan bharta.
Simple Preparation, Complex Delights:

The long brinjal's simplicity of preparation is one of its major features. You can create a delectable masterpiece out of this vegetable by following a few easy steps. Slice the long brinjal into rounds for an easy and wholesome side dish. They are then baked till brown and soft while being drizzled with olive oil and spice mixture. As an alternative, you may grill it in long strips for a mouthwateringly smokey flavour.
Innovative Recipe Ideas:
●Stuffed Long Brinjal Boats -
Scoop off the centre after halving the long brinjal lengthwise. Now stuff it with a mixture of breadcrumbs, herbs, and sautéed veggies. Bake the filling and brinjal until they are both soft and browned.
●Spicy Long Brinjal Curry -
Long brinjal should be cut into bite-sized pieces. They are now being cooked in a tasty sauce made with coconut milk, onions, tomatoes, and spices. With warm naan bread or steaming rice, serve this flavorful curry.
●Grilled Brinjal Bruschetta -
The long brinjal should be cut lengthwise, brushed with olive oil, then grilled until tender and browned. It is topped with a light mixture of chopped tomatoes, basil, garlic, and balsamic glaze. Eat this bruschetta as an appetiser or a quick meal.
Health Benefits Beyond the Kitchen:

Long brinjal has been linked to a number of health advantages in addition to its gastronomic pleasures. According to certain research, the long brinjal's antioxidants may have anti-inflammatory qualities. This helps to stave off chronic illnesses. Long brinjal's fibre content also promotes a healthy digestive system. Additionally, it will support keeping healthy cholesterol levels.
With its adaptability, health advantages, and delicious flavour, long brinjal deserves a spot in your cooking. This colourful vegetable can enhance any recipe, from straightforward roasted slices to intricate curries. This vegetable from long brinjal manufacturers can readily accommodate a variety of tastes.
So make sure to buy a couple of long brinjals the next time you go supermarket shopping. Investigate the countless gastronomic options they provide. Your health and taste senses will appreciate it!